OUR SERVICES
Building Preservation
Our ethos at Wessex H&R is simple:
"Over time the smallest repairs can make the greatest returns."
Building preservation is the process of protecting and maintaining historic or culturally significant buildings, structures. Our team has the expertise required to investigate, evaluate, and identify the type of building and the problem so the appropriate methods and materials are applied to carefully preserve the building.
Full detailed surveys to evaluate the building
Remedial or repair works to address any issues
Restoration and conservation to protect architectural significance
We deliver high-quality, cost-effective solutions.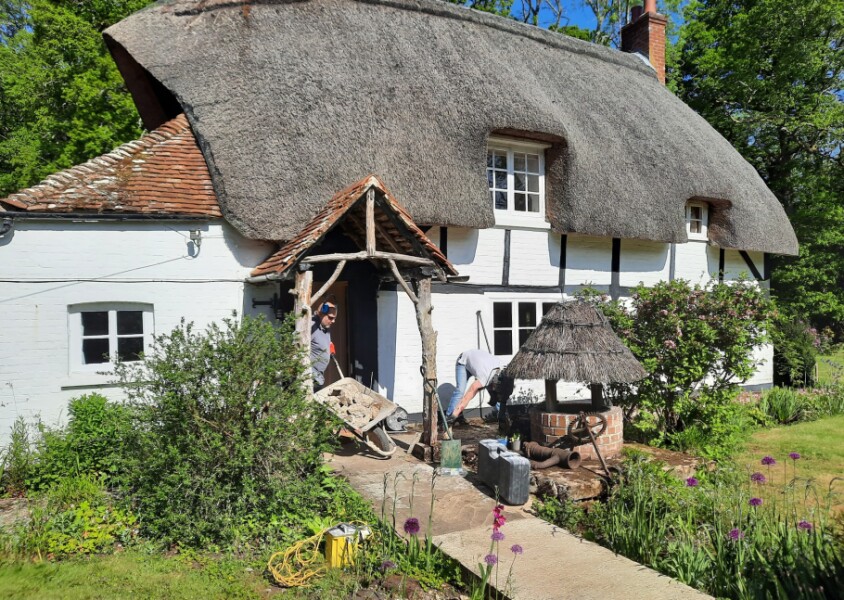 Why should we preserve our built heritage?
Retain & Revive History: traditional buildings and vernacular architecture often feature unique details and designs absent in modern day construction. They are built with locally-sourced materials and incorporate clever features.
Promote Environmental Sustainability: by repairing, improving and maintaining buildings, we can reduce the environmental impact and carbon expenditure of new construction, revive old building practices and promote sustainability.
Economic Benefits: historic buildings can provide economic benefits to a community as they attract tourists and create jobs as well as providing a useful space to attract new businesses and to be repurposed.
Social Benefits: repairing historic buildings in established communities and neighborhoods preserves their cultural heritage, maintaining their character, integrity, and historical significance for future generations.
Safety Concerns: neglected and deteriorating old buildings can pose a risk to the people who use them and the surrounding community. Repairing them ensures safety and prevents public health hazards.
For a more detailed look at our past contracts have a look at our case studies or to find out more about what building preservation services we provide do contact us.